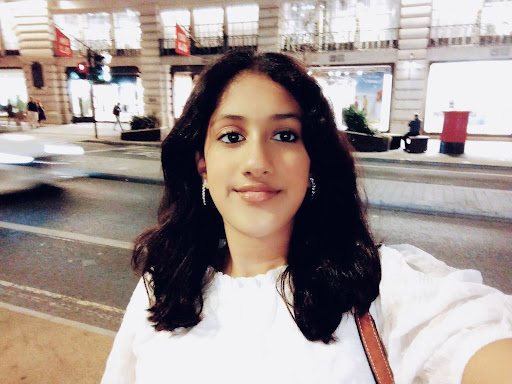 Q: Tell us a little about yourself.
A: "My name is Anoushka. I was born in the year 2010, and I have one older sister who's currently in college. I'm in eighth grade, and I like theater." 
Q: What is your favorite class and why?
A: "My favorite class is choir, because I love to sing. Also, all my friends are in choir. " 
Q: What hobbies/sports/clubs do you do and why do you like them?
A: "I do theater, because I love acting, singing and dancing. And I love doing something that I love with other people who also share the same passion." 
Q: What is something you are proud of?
A: "This is really random, but I can fold a fitted bed sheet perfectly." 
Q: What's an interesting/unique fact about yourself?
A: "I've taken a ton of tests and it turns out I can read more than 800 words per minute!"