'Tis the Season (Christmas Celebrations around the world)
Christmas. Usually, Christmas trees, decorations, stockings, and presents are the first thing that comes to mind when you think of Christmas. But how countries around the world celebrate this holiday, that's something special, something many people don't know about. From the Gävle Goat in Sweden to the Giant Lantern Festival in the Philippines, each one has its unique features that bring people the joy of Christmas.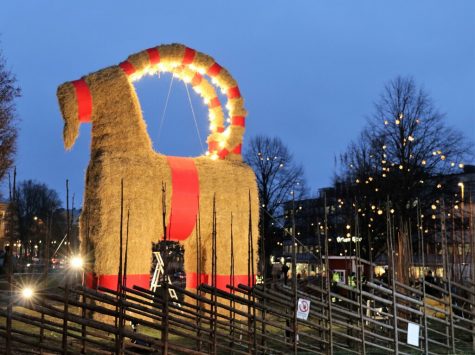 Starting with Sweden, Christmas time includes a…goat. Okay, it's not a real one, but a traditional Christmas decoration
called the Gävle Goat. It's a giant version of a traditional Swedish Yule Goat figure and is made up of straw. At night, the lights on its horns glow beautifully, shining throughout the city, giving each person an equal share of the Christmas joy. However, this goat has been burned down several times. As of December 2019, the goat has been damaged 37 times.  Arsonists that burn down the
Gävle Goat will be punished with 3 months in prison because burning it down is illegal. The goat keeps on standing, no matter how many times this can/will happen. This probably represents their Christmas messages, don't give up, and "God Jul" (Merry Christmas).
Let's go over to Austria. Christmas is supposed to be merry, right? Well, here, a half goat-half demon creature, called the Krampus, punishes children who misbehave. This creature is supposed to portray the opposite of Saint Nicholas, who rewarded the well-behaved with gifts.  Young men dress up as the Krampus (especially on the eve of St. Nicholas Day) in the first week of December, terrifying children with chains and bells clattering. That seems like a spooky Christmas.
"Chúc mừng Giáng Sinh" is how you say "Merry Christmas" in… guessed it? If you said Vietnamese, congratulations, you got it right.  Here in Vietnam, Christmas Eve is often more important than Christmas day. In Ho Chi Minh city people like to go to a Catholic Cathedral, located in the city center. The city center cars are not allowed to drive in that area because the streets are always so crowded. There, people celebrate by throwing confetti, taking pictures, and enjoying the Christmas decorations and lights of big hotels and department stores. Numerous cafes and restaurants are open for people to enjoy a snack.  Even though there may be a tight squeeze on that street, Christmas joy still finds a way through Vietnam's Christmas celebration.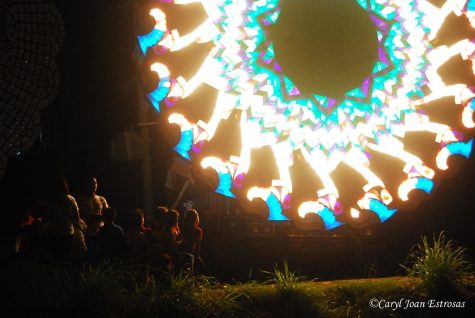 Christmas in the Philippines is celebrated with a lot of festive sparkles. In the city of San Fernando, the "Christmas Capital of the Philippines," the Giant Lantern Festival (Ligligan Parul Sampernandu) is held every year on the Saturday before Christmas Eve. This celebration features a competition of who can make the most elaborate giant lantern. Eleven villages (barangays) take part in this beautiful festival and the competition is very fierce.  The festival draws spectators from all over the country and around the globe.  Shine shine "little" lanterns.
This Christmas, it may be hard not to feel a little Grinchy. With all of this stressful COVID 19 stuff going on, who doesn't get a headache when holiday celebrations add some problems? But don't just try to fast forward to a new year, as there are many, many creative ways to celebrate Christmas, and we promise you, they have NOTHING to do with Zoom. 
Decorate your house as much as you can. Show everyone your Christmas joy by hanging decorations on your house, it will be fun. If you have family members at your home, decorate with them.  After all, Christmas is not complete without them.

If your family is not around you at the time, that is alright. We recommend you do some Christmas shopping for your family. Hand-crafting one would also be nice. Make sure the date the present is supposed to be delivered is at least one day before Christmas day. This way, delays will not be too much of a problem. Also, you can play secret Santa with your friends and family. That would be a fun idea. 

We recommend this activity called "A Week of Giving" to all people (especially those naughty ones who don't want coal as their present this year). Basically, there are 7 days (aka – a full week), and each day, you add canned or boxed food to the box. The last day will be Christmas day, and when that comes, donate your box of goods to people in need.
These are only a couple of ways of celebrating Christmas during the quarantine. Do you have any other ideas? Write it in the comments below. Merry Christmas to everyone!