Cougars of Clague: Kate Kim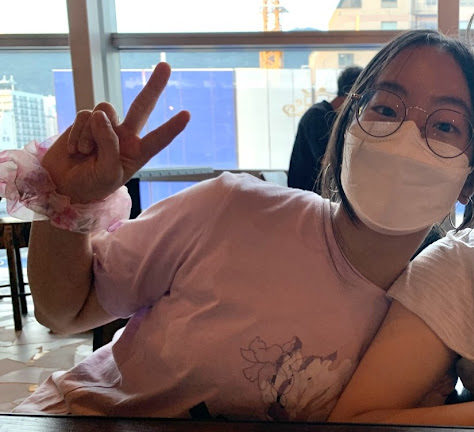 Q: Tell us a little about yourself.
A: " Hi, I'm Kate. I'm 14 years old and an eighth grader at Clague Middle School. I was born in South Korea and moved here when I was nine. In my freetime, I love to play violin and bake. For now, I want to be an ophthalmologist at U of M when I grow up. 
Q: What is your favorite class and why?
A: "My favorite class right now is either Orchestra or Geometry because a lot of my friends are in it. We don't really get to talk in class but it's still nice being in the same class as them."
Q: What hobbies/sports/clubs do you do and why do you like them?
A: "I like to bake because it's always fun to decorate them and eat them in the end. And the best part is that you get to share it with a lot of people :)"
Q: What is one thing you have learned since the start of the pandemic?
A: "I learned to be grateful for a lot of things I took for granted. I took living life without masks for granted and now I really miss it. So I try to be thankful for more things."
Q: What's an interesting/unique fact about yourself?
A: "I'm really shy with new people but once you get to know me, I'm really funny in my own way."