Cougars of Clague: Clara Bailey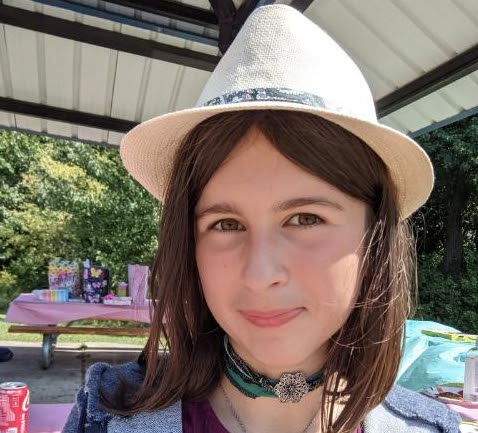 Q: Tell us a little about yourself.
A: "Hi, my name is Clara Bailey and I go to Clague. I do winter running, and I like to paint and listen to music."
Q: What is your favorite class and why?
A: "My favorite class right now is probably ELA, because I really like reading and I really like sci-fi and we're in the science fiction unit right now. I'm reading The Giver, and it's a really good book."
Q: What hobbies/sports/clubs do you do and why do you like them?
A: "I do winter running, which I enjoy because I can hang out and run with my friends. I also like writing because it's really fun! I like creating characters and being the dictator of them. I also like recording videos and acting out little skits."
Q: What is one thing you have learned since the start of the pandemic?
A: "I learned how vaccines work. I had no idea how they worked before the pandemic!"
Q: What's an interesting/unique fact about yourself?
A: "I can bend my tongue up so it's touching itself. It's really weird; I don't know anyone else who can do it."