Cougar Star Wrap-Up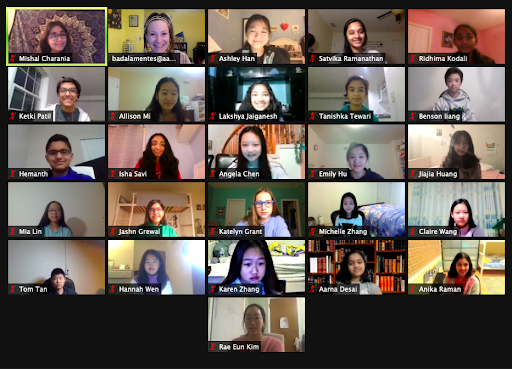 This year, The Cougar Star had a great time being a virtual newspaper team. We had lots of fun writing articles, making graphics, interviewing unique people, and working together. 
"I really liked [The Cougar Star] because I learned a lot about writing and our adviser and the high schoolers were very helpful," seventh grader Tanishka Tewari said. 
Because this year was so unique due to online school, we started a lot of new things. Some of those include making a website and publishing more than 110 articles, starting an Instagram page, and meeting every Monday morning at 7 a.m. 
"The hardest part of this year [in newspaper] was waking up early," sixth grader Lakshya Jaiganesh says. "But through these challenging times, we were able to achieve so many things."
The Cougar Star won many awards this year, such as winning 31 individual awards for the Michigan Interscholastic Press Association and winning the Spartan Award, the highest MIPA award a student-run newspaper can get. Our adviser, Sara-Beth Badalamente also won the Golden Pen award, the best award for a student media adviser. 
"I'm so incredibly proud of this rockstar middle school staff," Badalamente said. "Their dedication to scholastic journalism is on fire!"
High-schooler and Cougar Star student teacher Allison Mi agrees. 
"It was an absolute joy mentoring and helping lead the Cougar Star," she said. "I never thought I would be so excited for meetings on a Monday at 7 a.m. This year has been a blast to say the least, and I can't wait for what's next.
Next year, The Cougar Star hopes to continue posting to the website and restarting the print newspaper. Anyone can join the club. Email [email protected] for details this fall.