Alice Choi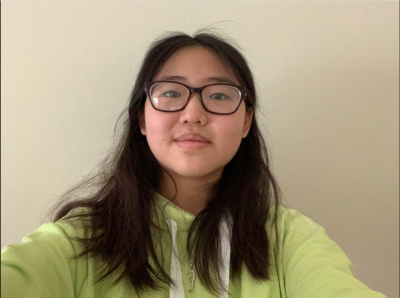 Q. Tell us a little bit about yourself.
A. Hi, I'm Alice, I'm an eighth grader at Clague. I play violin, and I'm going to Huron next year. 
Q. What has been your favorite part about this school year?
A. I mean, it was at home, so you could eat in class. [School] ends earlier.
Q. What is one goal you had for this year that you achieved? 
A. I submitted my audition for high school orchestra. 
Q. What is your favorite class and why?
A. My favorite class? Probably math, because it's one of the only normal classes, and we do stuff in it. 
Q. What hobbies/sports do you do?
A. I play violin, and sometimes I run every now and then.