Caroline Yeh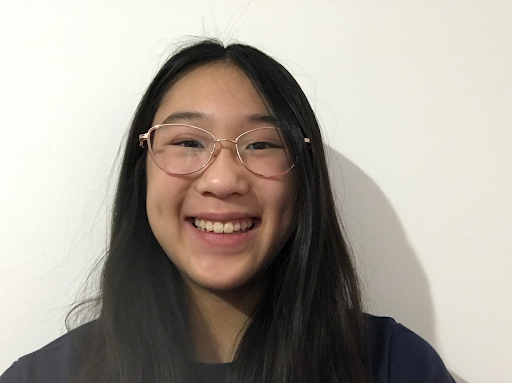 Q: Tell us a little bit about yourself.
A: "My name is Caroline Yeh and I'm a seventh grader at Clague. I think of myself as kind, considerate, independent and odd.'
Q: What has been your favorite part about this school year?
A: "I think my favorite part of this school year is being able to work at my own pace and staying at home, which makes me more comfortable."
Q: What is one goal you have for this year?
A: "One goal I have for this year is being able to go back into regular school with or without masks and still stay safe."
Q: What is your favorite class and why?
A: "My favorite class is math because it has always been my strong suit in learning and we have fun conversations in class."
Q: What hobbies/sports do you do?
A: "I play violin and field hockey and I also dance. I was on the Clague Field Hockey team last year and was on Rec & Ed from third grade until 6th grade."