Ezra Gottlieb
Q: Tell us a little bit about yourself.
A: "This is my 6th year teaching, and my 6th year at Clague.  I grew up in the Upper Peninsula, but Ann Arbor has been home for the last 10 or so years.  I have a dog and two cats who all of my students this year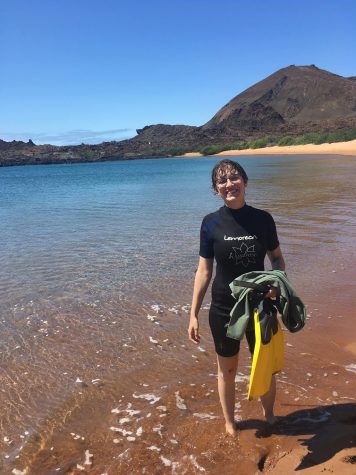 have met!"
Q:  What has been your favorite part about this school year?
A: "Same as every school year – my students.  I love getting to know you, seeing your senses of humor come out, and have conversations that go off the rails a little.  Don't eat forks, y'all!"
Q:. What is one goal you have for this year?
A: "I'd like to make sure I don't fall behind on grading!"
Q: What is your favorite class and why?
A: "Math!  I love teaching and learning in new ways, and seeing all the complex connections between math and other areas of life like history, sociology, and science."
Q: What hobbies/sports do you do?
A: "I run and swim.  I also like to read, play the ukulele, and do puzzles."