Gina Shin
Q : Tell us a little bit about yourself.
A : "I like corgis and art, I play the cello, and…….the piano is my enemy."
Q: What has been your favorite part about this school year?
A: "Probably breakout rooms because there aren't many people in them, so it's easy to talk to the kids."
Q: What is one goal you have for this year?
A:  "To not be lazy with Science."
Q: What is your favorite class and why?
A: "Project Lead the Way because I like my teacher and it's fun to draw blueprints and build stuff."
Q: What hobbies/sports do you do?
A: "I do Taekwondo (a type of martial arts), I draw and paint, I play the cello, I swim, and I play video games."
About the Writer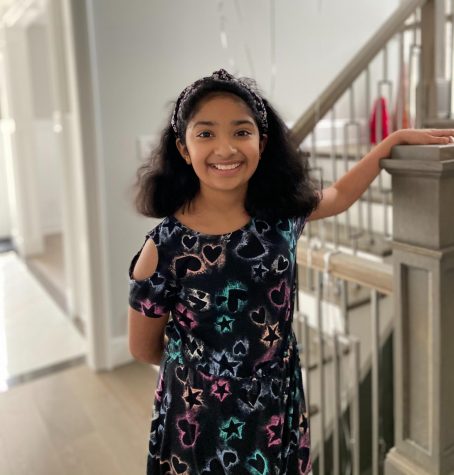 Lakshya Jaiganesh, Managing Editor
Lakshya Jaiganesh is currently a sixth-grader at Clague Middle School. This is her first year working with the Cougar Star Newspaper. She currently serves...