An Unusual Running club in 2020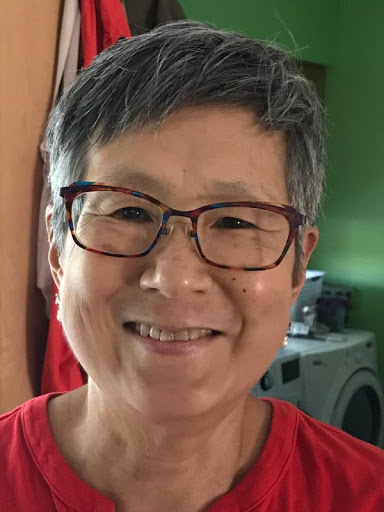 The year 2020 has been an unusual year in many ways due to the Coronavirus pandemic worldwide. People's work and life are unusual, schools are unusual and so is Clague's Running Club.
In usual years like last year and before, students of the running club would get together right after school. 
But this year, the unexpected came. The pandemic made everyone stay at home and the school to go online, and the students did not have the opportunity to meet in person after school as usual. Coaches Karen Yamada and  Michelle Machiele decided to make the Running Club online. 
"We always started with some jokes," Yamada said. "Also, reviewed of the route/s for the day, ran for about 20-30 minutes outside most of the time (with slightly different runs for different abilities), and do some strengthening exercises or HIIT aerobic workout like the '7-MINUTE' workout, stretch and then play frisbee dodge."
Every Monday and Thursday after school, students of the running club would meet on a Zoom session for an hour and a half to talk and to do exercises, and the coaches would make assignments for students to run individually at other times. There seems to be a decline in numbers as well.
"Last year the club started with about 30+ students and ended the school year in March with about 20+ regulars, this year the club started with a little less students than last year," Yamada said. "Hopefully more students would participate because of the easy online format of the Running Club, as it's been nice to be able to introduce other internet workouts with the zoom format which was a lot harder to do when we were in person last year."
  While the members were doing the exercises online, most students preferred to have their cameras off, and only the coaches had their cameras on. In order to get to know everyone better, the coaches requested for everyone to turn on the camera to take pictures. As everyone turned on their cameras for the pictures it gave the coaches a good look at every one. 
"Having all those Clague kids' faces keep showing up and participating in our Zoom workouts," Yamada said. "Plus the others that are doing an awesome job running on their own just makes this tough time so much easier and fun." 
For the running assignments, in addition to encouraging students to run around their own neighborhoods, the coaches also created a number of running routes within the community for students to choose from. In order to encourage students for running, the coaches had certain strategies. Such as a virtual race (students run at their own pace and then report the time recorded), and another strategy was that during the Halloween week, Yamada and Machiele set out candy in their front yard and encouraged students to run there to get it. Halloween was the first time some students got to meet their coaches.
As the year goes on, the Running Club continues to be unusual for the school year. The usual merit of the Running Club remains the same.
A Special note from Coach K: 
Everyone at Clague (teachers, parents, and most especially kids) who just want to keep moving this winter (come when you can!), is welcome to join us on a Zoom session any Monday or Thursday from 3:15-4:30 (can leave early or come late anytime), whether you are new to running or a pro!  Plus there are great jokes (groaners!) from Coach K every time!
To join, just go here to fill out some basic info: https://forms.gle/3prdUPhyQR6JZSRb8