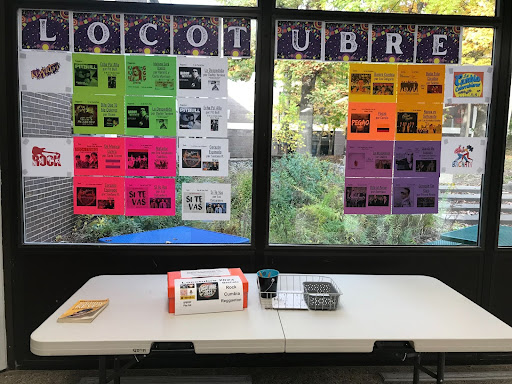 To conclude the celebration of Hispanic Heritage Month, Clague is currently hosting Locotubre, a Spanish song competition that started Tuesday, Oct. 17. Every day, people vote for the song/artist they like best, and the song that gets the most votes wins and advances to the next stage. 
"I think it is a great way to include everyone in Clague about Spanish cultures, especially the different types of music," 7th grader Jayani Tavane said. "I hope that we can all vote for our favorite artists and songs!"
Not only is Locotubre a great way to end the celebration of Hispanic Heritage Month, it is also a fun way to listen to new songs from different cultures. Every day you will get to listen to and learn about different Spanish songs.

"I really enjoyed the songs, they really touched me," 7th grader Noemie Wurster-Dillard said about Locotubre, "I am so grateful that my school has allowed me to explore different types of music,"
For those who would like to participate in Locotubre, the voting ballots will be in the main lobby, waiting to be filled out. There is also a bracket posted, and it is updated daily so you can follow along with the competition.