BPA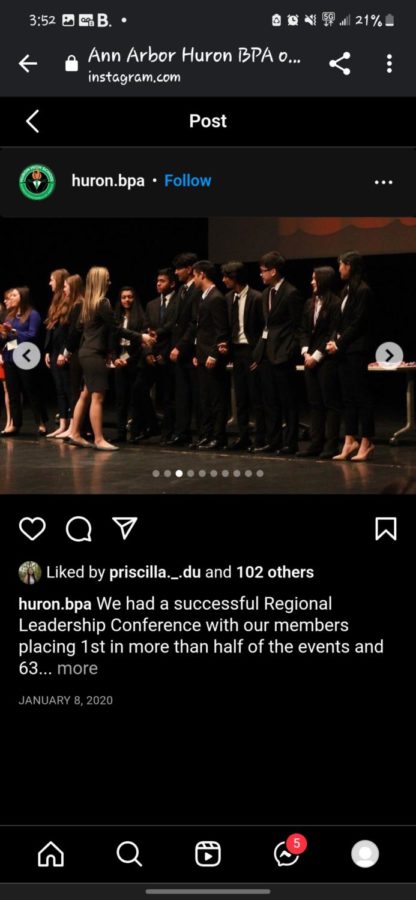 Clague is proud to offer Business Professionals of America–or BPA–as one of its year-long clubs. BPA is a national organization that helps students develop and strengthen leadership skills. It provides great opportunities for students to  discover their passion and change the world through learning and service. The first meeting officially took place on Monday, Oct. 10 at 3:15 p.m. in the cafeteria, and the club will be held biweekly on Mondays. This program is monitored by Principal Kyron Harvell and Huron High School students Anthony Varkey and Anirudh Venkat. 
Club member and eighth grader Hannah Mathew said she joined the program after seeing information about it in the Clague Newsletter Principal Harvell sent at the beginning of the year. 
"It seemed intriguing," Mathew recalled. 
Another member and fellow eighth grader Alex Liu added that he also joined the same way. 
Mathew described a typical club meeting as "mainly a self study session with supervision from peers and advisors". Everyone works together," Liu said. It's a team thing." 
Mathew went on to explain that there are events participants can choose and compete in: either two individual events, or one team and one individual event. Some events include digital citizenship, digital game design, entrepreneurship, financial literacy, and human resource exploration. Some of these events are demonstrations. Others are presented in speeches, digital presentations, spreadsheet applications, or as a website. Mathew said she is working on a speech and preparing for the February competition at Davenport University.