Clague Sixth Grade Music Concert: December 8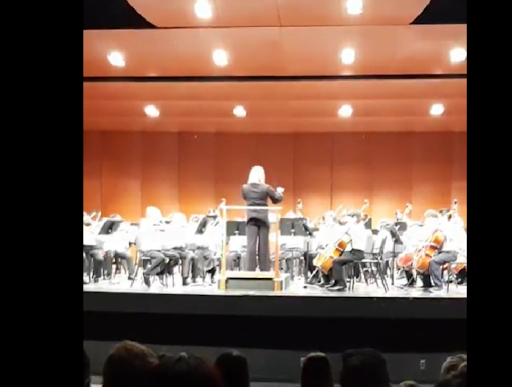 Clague sent sixth grade students to a concert on Dec. 8, 2022. The concert was at Huron High School. There were a lot of songs for the orchestra to play. Band and Choir also performed at the event.
The orchestra played short songs like "Frere Jaques" and "Song of the Wind." The orchestra also played bigger pieces like First Scale March according to orchestra teacher Abigail Alwin. This concert was the first time Clague sent sixth graders to a concert on a big stage, and so Alwin was very excited to hear the band and choir. 
"The students are keen on the orchestra," Alwin said. "The students are learning quickly and thoroughly. Also the students are very eager to learn and have fun doing it." 
Alwin thanked the audience for coming and for their support. She also thanked the school district for the support of the comprehensive music program in the schools. The students were also very excited about the concert and getting to listen to different types of music. 
"I was really excited that I will be on the stage of Huron High School," XiXi, a sixth grader, said. "I was also excited that I can play really good songs."