Cougars of Clague: Seohyun Lim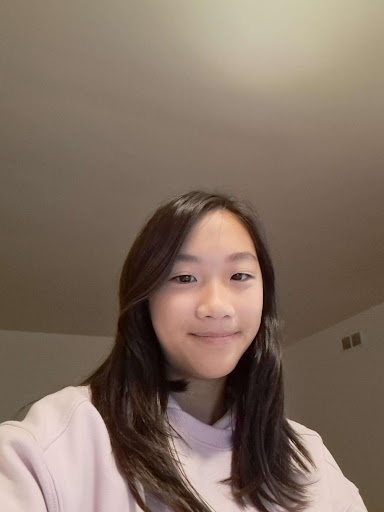 Q: Tell us a little bit about yourself.
A: "My name is Seohyun Lim and I'm a seventh grader. I was born in South Korea and like to read and draw."

Q: What is your favorite class and why?
A: "My favorite class is probably science because we get to do a lot of labs."

Q: What hobbies/sports/clubs do you do and why do you like them?
A: "I take private art lessons because I love art, I take violin lessons, I did xc, I have an English tutor (I dunno if I enjoy that or not…) I like writing stories in my free time. I also like reading. I enjoy any genre as long as it's not nonfiction."

Q: What is one thing you have learned since the start of the pandemic?
A: "I learned how in-person school was important because I barely learned anything in virtual school."
Q: What's an interesting/unique fact about yourself?
A: "I barely paid attention during virtual school, so um…"