The Winter Olympics set to start Feb. 4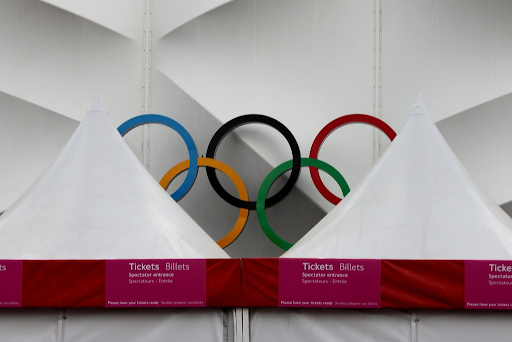 The Winter Olympics and the Olympics, in general, are a famous international sports event taking place every four years. The next Winter Olympics are this Feb. 4-20 in Beijing, China.
The first Winter Olympics were held in Chamonix, France, in 1924. The Olympic games were inspired by ancient Olympic games held in Olympia, Greece.
The Winter Olympic games consist of bobsleighing, curling, ice hockey, skating (speed and figure skating), Nordic skiing, cross country skiing, ski jumping, Alpine skiing, luge, short track speed skating, freestyle skiing, skeleton, snowboarding, biathlon, and bandy.
The Winter Olympics have previously been held in the United States, France, Austria, Canada, Japan, Italy, Norway, Switzerland, Germany, Yugoslavia, Russia, and South Korea, and this year the event will be held in Beijing, China. In 2026, the Winter Olympics will be held in Italy.
The countries that participate in the Winter Olympics usually are Austria, Canada, Finland, France, Great Britain, Hungary, Italy, Norway, Poland, Sweden, Russia, Switzerland, and the United States. 
The only country to have won gold medals every Winter Olympic games is the United States.

Olympic History
The founder of the Winter Olympic games was Pierre de Coubertin. The idea to hold the winter games in 1916 was brought up, but not fulfilled because of World War I. In 1920, the first Summer Olympics was held in Antwerp, Belgium featuring figure skating and an ice hockey tournament.
In 1924, it was decided that France would hold a separate international winter sports week instead of summer and winter sports combined.


Athletes to look out for this year:
Alysa Liu 16 Figure Skating
Dusty Henrickson 18 Slopestyle (snowboarding)


Covid-19 restrictions
1. The "closed loop," which acts as a bubble encompassing living quarters, competition venues, training venues, and other official facilities that the general public will not be allowed to access.

2. Athletes can travel in designated vehicles to a range of "permitted destinations" inside the grounds, which spans three zones across Beijing, the city of Zhangjiakou, and the district of Yanqing.

3. Although the Winter Olympics will allow unvaccinated athletes from overseas to compete, they may only enter the "closed-loop" after undergoing 21 days of quarantine.

Covid-19 with the athletes
Many Olympic athletes have been getting Covid-19. A few weeks ago, Mikaela Shiffrin, a Skiing gold medalist, got Covid-19. The Canadian bobsled federation placed 10 of its athletes and three staff members in Covid-19 protocols last week. The national hockey league last month announced it will not send players to the men's Olympic hockey tournament.
"The concern is about all the people who are not yet in China," International Olympic Committee (IOC) member Dick Pound told the South China Morning Post. "If, one by one, they get picked off and you lose a bobsledder here, a skater there, if you get to the point where there were only Chinese athletes, then no, these aren't the Olympic Games and they wouldn't be recognized as such."
Pound said that the real concern with the Winter Olympic games is Covid-19 but only a 'slim chance' that it will get postponed or canceled. 
"It's a possibility that can't be wholly discounted but it's not at the level of whole countries saying we should not be going there at all," Pound said. "It's a shame if Athlete X is out of competition but you've still got a couple of hundred athletes who aren't. You don't cancel it even if it happens to be one of your stars."
"The IOC has repeatedly dismissed the possibility that the Games could be canceled or postponed, citing the rigorous Covid-19 protocols that Beijing organizers have put in place, including daily testing and a closed-loop system that will fully separate Olympic participants from the rest of Chinese society," wrote the South China Morning Post.
The 2022 Winter Olympics will be streaming on NBC, NBC Sports, Olympic Channel, CNBC, USA, and Golf channel.