Cougars of Clague: Neha Sivakumaran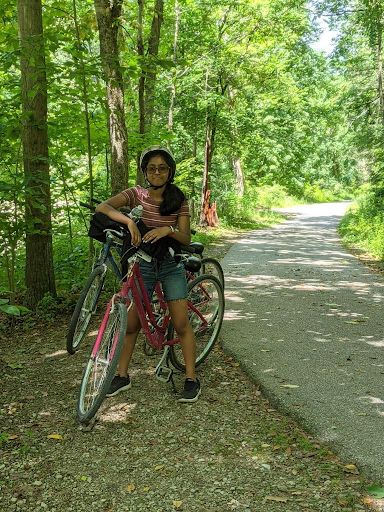 Q: Tell us a little about yourself.
A: "Hi, I'm Neha and I am an eighth grader at Clague Middle School. I enjoy playing with my dog Mochi, traveling, and reading."
Q: What is your favorite class and why?
A: "My favorite class is Spanish because I'm interested in learning more languages."
Q: What hobbies/sports/clubs do you and why do you like them?
A: "I swim, dance, run, roller skate, ice skate, play the violin, and volunteer at my local animal shelter. I love doing these things because they make me happy and I feel good helping animals in my free time."
Q: What is one thing you have learned since the start of the pandemic?
A: "I learned how to roller skate during the pandemic, and realized how much work it takes to take care of animals. The pandemic has also helped me realize how important good hygiene is and how important keeping in touch with my friends is."
Q: What is an interesting/unique fact about yourself?
A: "I've been swimming, dancing, and playing the violin since I was seven."