Cougars of Clague: Jaclyn Holstein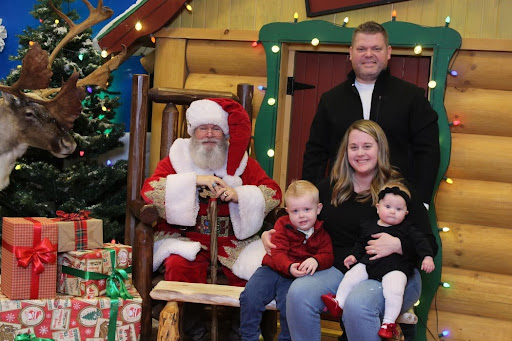 Q: Tell us a little about yourself.
A: " I've been married to my husband, Zak, for 4 years. We have two kiddos, Izaak (2) and June (6 months), and a dog, Scout. This is my 10th year teaching. I've taught every math class from 6th grade through Advanced Placement Calculus, with the exception of Algebra 2. "
Q: What is your favorite class and why?
A: " I enjoy teaching both Geometry AC and Algebra 1AC. "
Q: What hobbies/sports/clubs do you do and why do you like them?
A: " I enjoy kayaking and spending time outdoors with my kids. I am a big sports fan and watch way too much football and baseball. I also dabble in portrait photography. "
Q: What is one thing you have learned since the start of the pandemic?
A: "The importance of spending time with family. "
Q: What's an interesting/unique fact about yourself?
A: "I don't know how to whistle. "