Cougars of Clague: Kaylee Gadepalli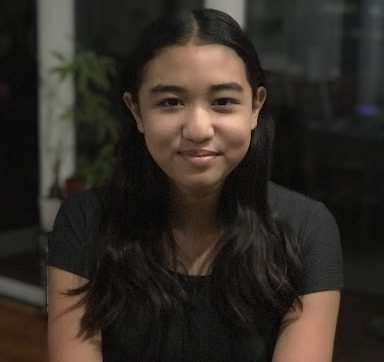 Q: Tell us a little about yourself.
A: I'm thirteen years old; in eighth grade. I have three siblings and a dog.
Q: What is your favorite class and why?
A: I like ELA because there is never a right answer for writing questions. You can choose any response, as long as you support it with evidence. I also enjoy ELA because I love to read.
Q: What hobbies/sports/clubs do you and why do you like them?
A: I play the piano and violin, and take art classes. I also do diving and Boy Scouts. I like these activities because they are creative and engaging.
Q: What is one thing you have learned since the start of the pandemic?
A: I've learned how to navigate Schoology and Zoom; and about the concept of Asynchronous Wednesdays.
Q: What is an interesting/unique fact about yourself?
A: Something unique about me is that, in my lifetime, I've played four instruments: piano, violin, recorder, and trumpet.