Crypto Cash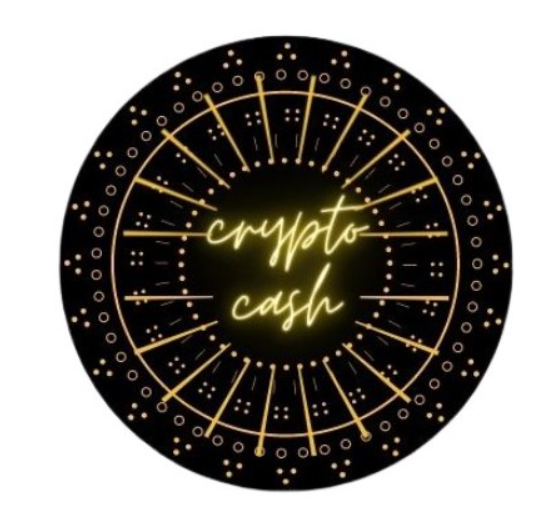 As teachers stare at an array of black boxes and students feel the awkward tension in silent breakout rooms, students at Clague Middle School are finding themselves less and less motivated to participate. Almost no one turns their cameras on, let alone talk and engage in class. 
"We are social beings and require real human interactions to stay engaged," principal Ché Carter said. "Young adolescents' developmental needs cannot be met through a computer screen ONLY. Young people are seeking interactions outside of their family bubble."
To encourage participation, a team of Clague Middle School students have come up with a solution: Crypto Cash
"It has entirely been created by students, for students," 6th grade social studies teacher Laura Jender said. "Crypto Cash was developed by a group of 6th and 7th grade students who created an organization and in the process learned so much about the structure and functions of an organization.  As a teacher, it's been so rewarding to witness this organic process unfold."
Crypto Cash is a point system that helps motivate kids to participate in class and turn their cameras on. The more you participate, the more you can earn points and get prizes. "Bankers," who are picked by the teacher of the class, will be able to access a spreadsheet that automatically adds up the points for everyone. 
Currently, Crypto Cash is being piloted in Jender's Social Studies classes, but the system will be dispersed to all classes soon. 
"Connections with students and with their peers has been seriously impacted with virtual learning primarily because of proximity," Jender said. "It's been a challenge to make connections from afar through a computer screen, but then in early March the Crypto Cash team piloted their program in my class. Honestly, I was shocked by the results. The increase in participation and interaction between students was and continues to be dramatic."
Ways to earn points
Camera on for at least 5-10 minutes – 10 points
Volunteering to read a slide or answer a question out loud – 5 points
Sharing out from breakout rooms (or volunteering to) – 5 points
Commenting on your peers discussion post or answering an important question in the chat – 5 points
____________________________________________________________________________
Sometimes, if only a few kids have their cameras on, the bankers will make a deal with them. If at least 20 kids have their cameras on, the points will go from 10 to 20 points for cameras. 
Rewards you can earn
Emojis next to your name – 50 points – Individual prize
Choose your breakout room – 100 points – Class prize
1 Kahoot, Blookit, Gimkit – 200 points – Class prize
Raffle for 5,000 points – 200 points – Individual prize
Movie night – 5,000 points – Class prize
Trivia/Game night – 3,000 points – Class prize
Online Escape Room (new) – 3,000 points – Class prize
Scavenger Hunt (new) – 3,000 points – Class prize
____________________________________________________________________________
Some of these rewards are class prizes, which means the total amount of points will matter, not individual points. Individual prizes are the exact opposite. 
Additionally, the Crypto Cash team is collecting suggestions for rewards, so they can improve the system. 
The Crypto Cash team has decided to pilot Crypto Cash in the last 30 minutes of class (after lunch) so everyone is virtual, and it's fair for all students. 
If you have suggestions for rewards, go to this form: https://forms.gle/H2TJuip7GUSBXf479
If you have any questions about Crypto Cash, please contact Lakshya Jaiganesh at [email protected] or Max Samaha at [email protected]