Hybrid start delayed due to rising Covid cases in Washtenaw
On April 6, 2021, AAPS Superintendent Jeanice Swift sent out a message to the AAPS community. In the message, Swift discussed the updates regarding in-person hybrid school. 
In addition, Principal Ché Carter stated in his principal update on April 7 that the 8th grade PSAT will be rescheduled to a later date.
Swift's update included the postponement of in-person school. Instead of starting on April 15, as planned, middle school hybrid will now start on April 26. 
"We will continue to hold the health and safety of our students and staff, families and community as our top priority in all the decisions we make, as we have worked to do throughout this COVID pandemic," Swift said in her message. "This priority of health and safety will not change."
Over the last few weeks, COVID cases have been rapidly rising, the rate now at 246.3 cases daily per million. According to the MI Safe Start Map, this places Washtenaw County at Level E, the highest risk category. 
This surge of COVID cases has resulted in a new timeline for not only middle school, but for fourth and fifth grade and high school. This is the updated plan that was sent to the AAPS community: 
The students in self-contained, preschool, Y5, kindergarten, 1st and 2nd-grade classrooms, and small groups currently meeting in person who have chosen hybrid, in-school learning, will continue in the current hybrid school schedule

The 3rd-grade students who choose hybrid, in-school learning will return April 12

The 4th & 5th-grade students who choose hybrid, in-school learning will return April 19

The middle and high school students who choose hybrid, in-school learning will return April 26
"As we move through this spring, we strongly encourage parents with concerns about returning to in-person school, including families of students who are at increased risk of severe illness, to continue to take advantage of the virtual learning opportunity," Swift said. "We understand that our AAPS families fall along a wide continuum of comfort, needs and preferences in choosing the best plan for their children during this spring school quarter. These circumstances may change based on COVID developments. Our AAPS spring return to in-school learning plan is designed so all parents have the option to choose for their student(s) to remain virtual at any time and for the remainder of the school year."
About the Contributor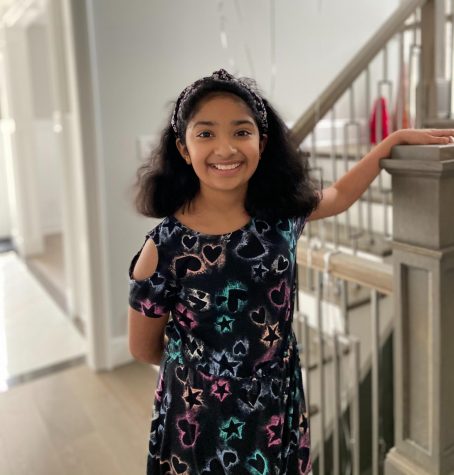 Lakshya Jaiganesh, Managing Editor
Lakshya Jaiganesh is currently a sixth-grader at Clague Middle School. This is her first year working with the Cougar Star Newspaper. She currently serves...